Sexual assault? The Term and Its Impact Clearly Explained
Unwelcome sexual advances, demands for sexual favors, and other verbal or physical acts of a sexual character that foster a hostile, intimidating, or insulting environment are all considered sexual harassment. It is a form of gender-based discrimination that occurs in various settings, including workplaces, schools, and public spaces. The purpose of this paragraph is to provide a clear understanding of what sexual harassment entails and to lay the foundation for further discussion on its impact and prevention.
Prevalence and impact of sexual harassment in society
The prevalence of sexual harassment in society is alarming. Numerous studies have shown that a significant number of individuals, particularly women, have experienced some form of harassment at least once in their lives. This pervasive issue has far-reaching effects on its victims, often resulting in emotional distress, anxiety, and even long-term psychological trauma. Moreover, sexual harassment can have detrimental effects on one's professional or educational advancement, leading to decreased productivity, job dissatisfaction, and hindered career growth. It is essential for society to recognize the magnitude of this problem and take proactive measures to prevent and address sexual harassment effectively.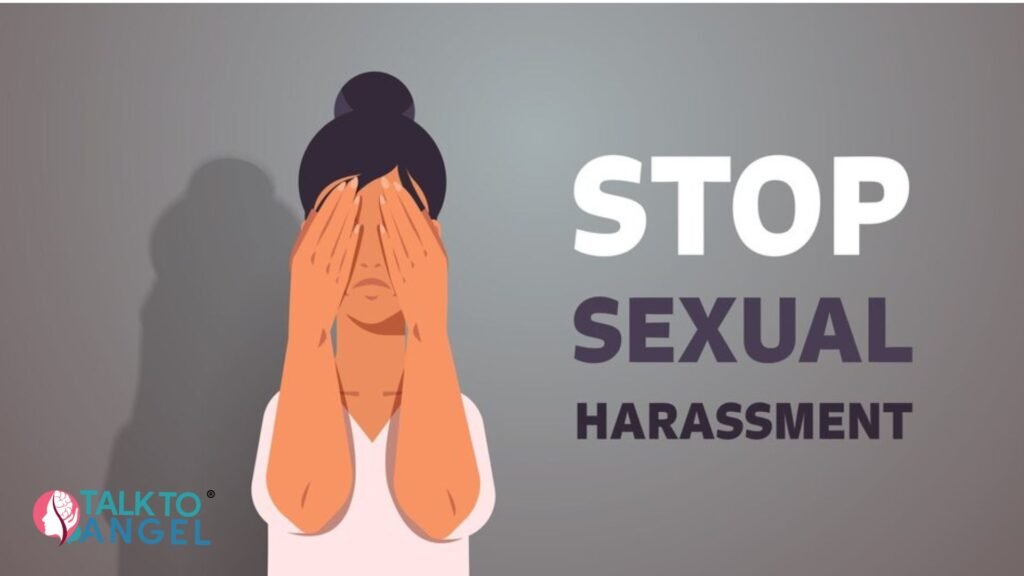 Importance of addressing and providing support for victims
The importance of addressing and providing support for victims of sexual harassment cannot be overstated. Victims often suffer in silence, feeling ashamed or afraid to speak out about what they have experienced. By creating a supportive environment and offering resources and counseling services, we can empower survivors to seek help and begin the healing process. Additionally, addressing sexual harassment within institutions and workplaces sends a clear message that such behavior will not be tolerated, fostering a safer and more inclusive environment for all individuals.
Creating a Safe and Respectful Work Environment
Implementing comprehensive policies and procedures that explicitly prohibit and address sexual harassment in the workplace. – Encouraging open communication and providing multiple channels for reporting incidents of sexual harassment. – Regularly training employees on their rights and responsibilities in relation to sexual harassment, as well as the potential consequences for engaging in such behavior. – Holding perpetrators accountable through prompt and impartial investigations, followed by appropriate disciplinary actions. – Promoting a culture of respect and inclusivity, where everyone feels empowered to speak up and support victims of sexual harassment. – Collaborating with external organizations and experts to continuously evaluate and improve the effectiveness of prevention strategies and support systems.
The Importance of Prevention Measures in Combatting Sexual Harassment
Importance of prevention measures Sexual harassment refers to any unwanted sexual behavior that creates an intimidating, hostile, or offensive environment for the victim. It is a significant issue that affects individuals in various settings, such as workplaces, schools, and public spaces. Studies have shown that sexual harassment is prevalent, with staggering numbers of both men and women experiencing it at some point in their lives. Therefore, implementing prevention measures is crucial to ensure the safety, well-being, and dignity of all individuals and to foster a culture of respect and equality.
Understanding TalktoAngel
It's essential to comprehend TalktoAngel in order to effectively support sexual harassment victims. TalktoAngel is a website that provides anonymous and confidential therapy services, enabling survivors to talk about their experiences and get advice from qualified experts. This online tool not only gives survivors a safe place to express themselves, but also links them to a community of people who understand what they're going through. Through the use of TalktoAngel, we can guarantee that survivors have access to the support they require, ending the cycle of silence and fostering healing and empowerment.
Benefits of using TalktoAngel for victims of sexual harassment
TalktoAngel is an internet resource created especially to give victims of sexual harassment a private, safe place to seek support. The platform provides a variety of online counseling services, such as private treatment sessions, support groups, and access to learning materials. Using TalktoAngel, survivors can get in touch with qualified therapists who focus on trauma and healing, providing them with the direction and support they need to go with their healing process. Additionally, the platform's focus on connection and community guarantees that survivors can find comfort and empowerment via shared experiences, ending the cycle of silence and encouraging a sense of belonging.
Online Counseling: A Safe and Convenient Space for Sexual Harassment Survivors to Heal
The Significance of Online Counseling for Sexual Harassment Survivors of sexual harassment often face unique challenges when seeking support and healing due to the sensitive nature of their experiences. Online counseling provides a safe and confidential space for survivors to open up about their trauma without fear of judgment or stigma. Additionally, the accessibility of online counseling removes barriers such as distance or transportation, making it easier for survivors to access professional help regardless of their location. This virtual platform also allows survivors to control the pace and intensity of their healing process, empowering them to take charge of their own recovery.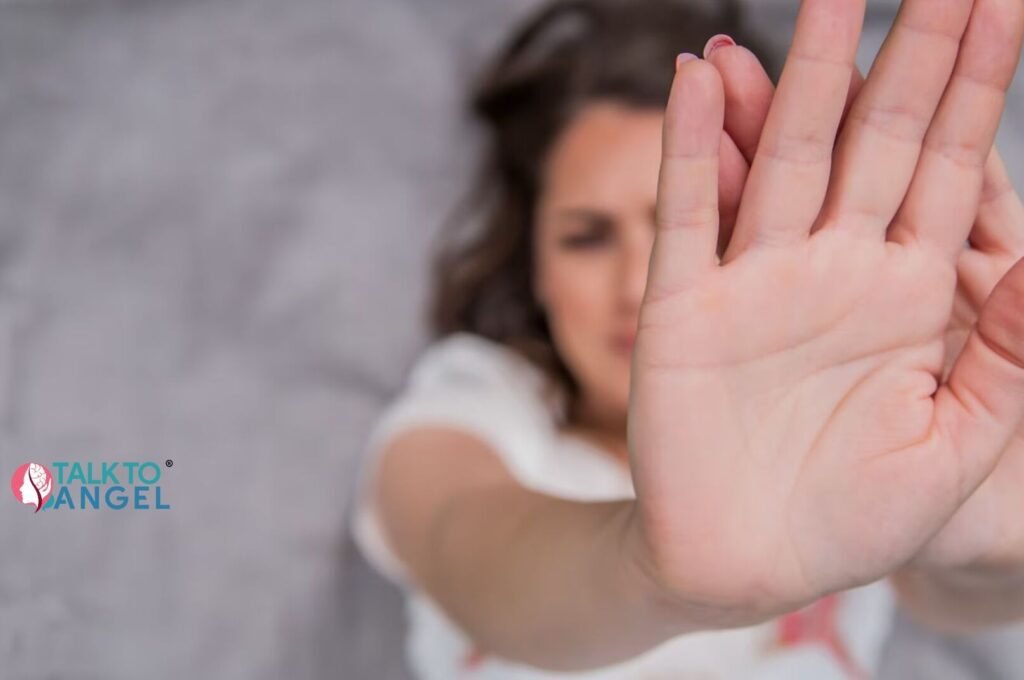 Anonymity and privacy provided by online counseling platforms –
Online counseling platforms' anonymity and privacy features might be very helpful for survivors who might feel awkward talking about their experiences in person. Having access to a counselor from the comfort of their home enables survivors to speak more honestly and openly without worrying that someone will notice or condemn them. Additionally, the flexibility and control it affords survivors over their healing process is increased by the opportunity to arrange sessions at times that work for them. This might be crucial for those whose hectic schedules or other obligations make it challenging for them to attend in-person counseling sessions.
Online Counseling That Breaks Down Barriers for Sexual Harassment Survivors
How to Get Online Sexual Harassment Counseling with TalktoAngel Geographical limitations may make it difficult for survivors of sexual harassment to get in-person treatment. Online counseling services like TalktoAngel, however, can fill this gap and offer much-needed support. TalktoAngel enables victims to get professional assistance wherever they are by providing virtual counseling sessions. As a result, people are no longer required to commute and may receive counseling support in the convenience and privacy of their own homes.