The Art of Moving On: Navigating Divorce with Dignity and Grace.
Coping with Divorce
Whether the divorce is amicable or not, it is never a simple procedure. It marks the end of a phase in life that we thought would have no end. Marriage is like a long ride, with its ups and downs, but sometimes, it becomes unbearable, and divorce seems the only way out. The definition of divorce is the dissolution of a marriage by a court or another competent body. The causes of divorce can vary from cheating to growing apart in the relationship. Some couples opt for a legal separation or an annulment, while others seek uncontested or contested divorce. Whatever the cause or type of divorce, the emotional trauma is undeniable, making it essential to delve into the art of moving on from it.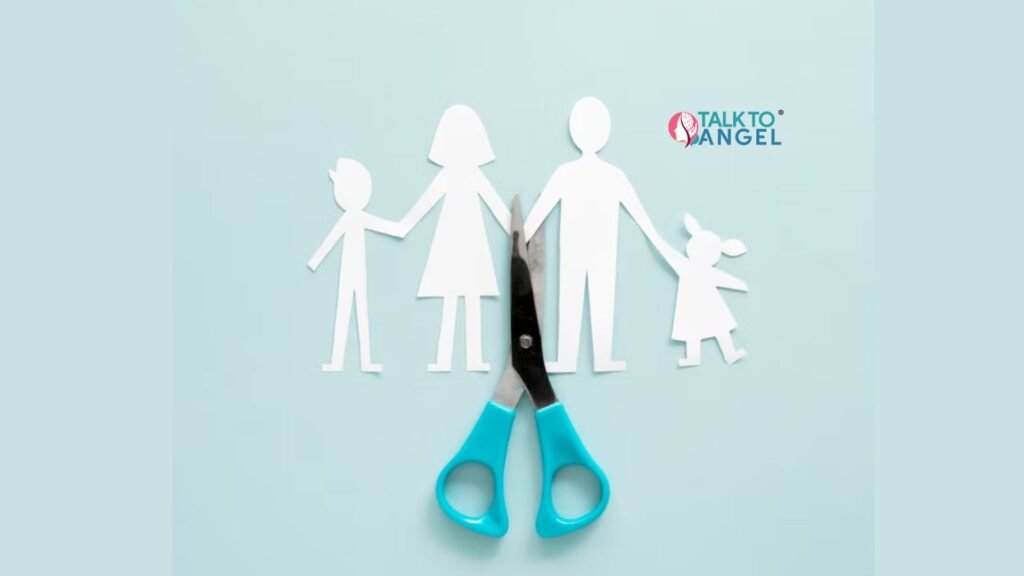 Navigating Divorce with Dignity and Grace
Divorce is never an easy process, but navigating it with dignity and grace is possible. Understanding the different stages of divorce can help in coping up with the situation. The Divorce Process: Divorce is not just a legal process, it is a journey of emotional ups and downs. Starting from filing the paperwork to appearing in court, the whole process brings with it complex emotional and financial issues which take a toll on one's mental and physical health. Emotional Stages of Divorce: The emotional stages of divorce consist of denial, anger, bargaining, depression, and acceptance. It is normal to experience these emotions, and each stage takes its own time. One should allow themselves the time to grieve and rebound from the divorce. Practical Tips for Coping with Divorce: Self-care is particularly important for people going through a divorce. Simple steps like taking care of one's physical health, getting enough sleep, indulging in a hobby, connecting with friends and family, and practicing self-compassion can make a big difference in coping with stress. The Importance of Self-Care: Self-care goes beyond bubble baths and fancy candles. It's important to maintain a routine that nourishes your mind, body, and soul. Make sure you get enough exercise, fuel your body with healthy foods, indulge in hobbies, and take care of your mental health. Navigating divorce with dignity and grace is possible with the right kind of help. Seeking help from marriage counsellor, divorce counsellor, Best therapist in India, or Best psychologist in India can make a big difference. In the next section, we will discuss the role of Online divorce counselling. Keep reading!
The Role of Online Divorce Counseling
After the emotional turmoil of a divorce, going to a therapist or counselor in person may not always be an option for everyone. Here's where Online divorce counseling comes into the picture. It is a virtual way of therapy that provides a private and cost-effective solution for those struggling with the emotional rollercoaster of a divorce. Online divorce counseling provides benefits such as comfort, convenience, affordability, and accessibility. It eliminates the need to commute to appointments, and clients can fit counseling into their schedule from anywhere. With a variety of online divorce counselor available, it is important to choose the right one by checking their credentials, experience, and reviews. At TalktoAngel, we understand the complexities of the divorce process and offer the Best online counseling for divorce. Our team of licensed therapists and psychologists help clients navigate their divorce with dignity and grace, offering a personalized approach tailored to their specific needs. Experience the power of Online counseling for divorce with TalktoAngel.
Treatment and Management of Divorce Process
Everyone involved in a divorce may find it to be a challenging and emotional process. Seeking the help of a therapist or psychologist can help to ease the burden and provide a supportive environment to navigate through the journey. The role of the therapist or psychologist includes providing emotional support, guidance, and helping the individual to build coping skills. Depending on the situation, individual therapy or couple therapy may be recommended. The former focuses on the individual's emotional healing, while the latter aims to help the couple work through issues together. It is essential to seek the advice of a trained professional to help you through this challenging time with dignity and grace.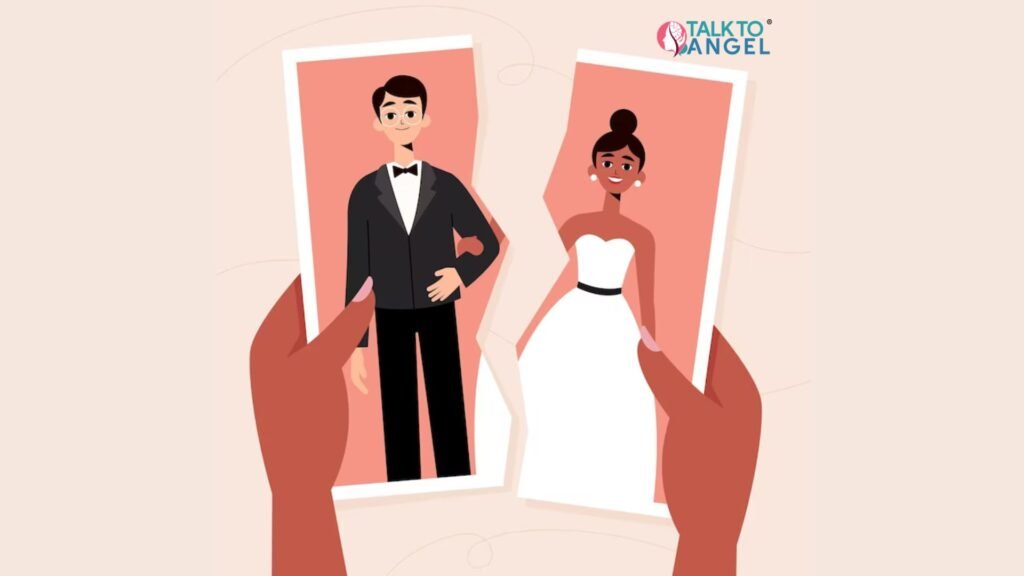 TalktoAngel Divorce Counseling
Going through a divorce is tough, but you don't have to face it alone. TalktoAngel is here to help you through this difficult time. At TalktoAngel, we offer Online divorce counseling to help you navigate the process with ease and dignity. Our expert counselors provide a safe space for you to express your emotions and fears, and we give you the tools you need to manage the stress of divorce. We understand that every divorce is unique, so we customize our counseling sessions to your specific needs. Our clients have seen great success in our divorce counseling programs. We have helped individuals and couples overcome their challenges and move on to a happier life. If you're looking for the Best online counseling for divorce in India, look no further than TalktoAngel. We have the Best psychologists and therapists in the country to help you through your divorce. So why wait? Sign up for TalktoAngel today and start your journey towards a better tomorrow.
Conclusion
Seeking help during divorce is crucial for healing and growth. Moving on after divorce is challenging but it's possible with the right support. Don't hesitate to reach out to TalktoAngel for Online counseling. Our Best psychologists and therapists in India are here to help you navigate this difficult time with dignity and grace.